Main content starts here, tab to start navigating
Columbus Pride
More than half a million people join Columbus, Ohio's annual Pride Parade each June. The march takes place in the city's busting Short North Arts District, just steps outside our doors! We are celebrating pride this year by offering an incredible experience for local & hotel guests from June 17-19, the weekend of the 2022 Columbus Pride Parade.
PRIDE BRUNCH
We are excited to launch our first Lumin Brunch event! Be some of the first to try our new brunch menu featuring seasonal local ingredients and creative twists on all of your brunch favorites. Can you call it brunch without a spirited beverage?! We have partnered with local distillery, Watershed Distillery, to feature 6 new Pride themed cocktails available throughout the month of June. Gather your friends at our roof top bar to soak up sky high views, sip a spirited cocktail and enjoy our new brunch offerings!
Saturday, June 18th
8:00am-2:00pm
Sunday, June 19th
10:00am-2:00pm
Walk-ins available - Reservations can be made HERE.
View Pride Cocktail Menu Here.
PRIDE PARLOR
GLAM EVENT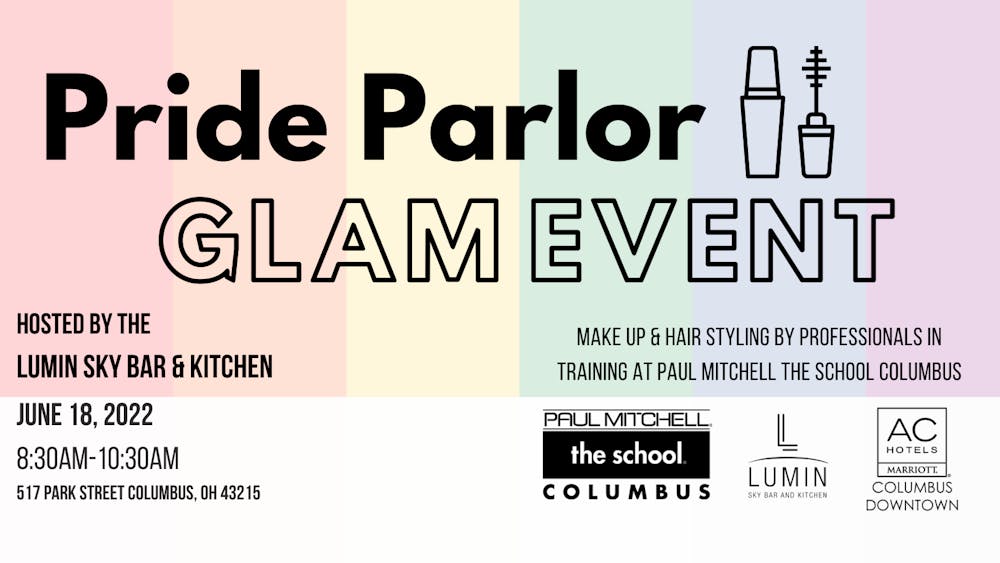 Start the morning of the Pride Parade at our Pride Parlor to get glammed up for the festivities! Local guests can purchase tickets to our "Pride Parlor" on the morning of the parade June 18th, where they can fulfill all of their glam needs and enjoy our Lumin Brunch! Each ticket includes 1 Pride cocktail drink ticket and personalized styling by artists from the renowned Paul Mitchell School in Columbus. Prep for the parade with rainbow eyeshadows, rhinestone makeup, fun braids and more. The goal of the Pride Parlor is to give a space for LGBTQ+ guests to express their unique style and feel (and look!) their best for the annual march.
Saturday, June 18th
8:30am-10:30am
Purchase tickets HERE.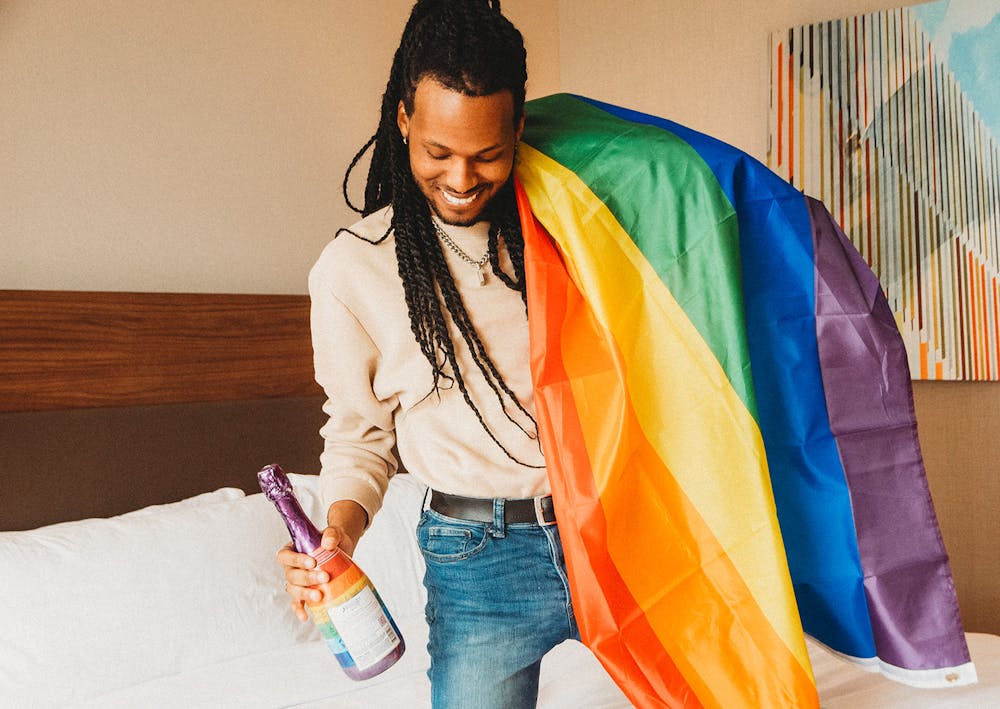 Visiting Columbus and in need of sleeping rooms? Book our Pride Parlor Package!
Locals and visitors alike can book the "Pride Parlor Package" to enjoy an overnight stay at the AC Hotel Columbus Downtown in addition to a themed champagne welcome amenity upon arrival, 1 Pride cocktail drink ticket per person and exclusive access to a Pride Parlor on the morning of the parade June 18th.
Book our Pride Parlor Sleeping Room Package HERE.